Benefits of medicine balls for workout routine and burning fats
How do you feel about medicine balls? You may have heard about them sometimes, but tended to ignore them because you don't know much about them, their benefits and how to use them for workout. So here is the article that you need to read through.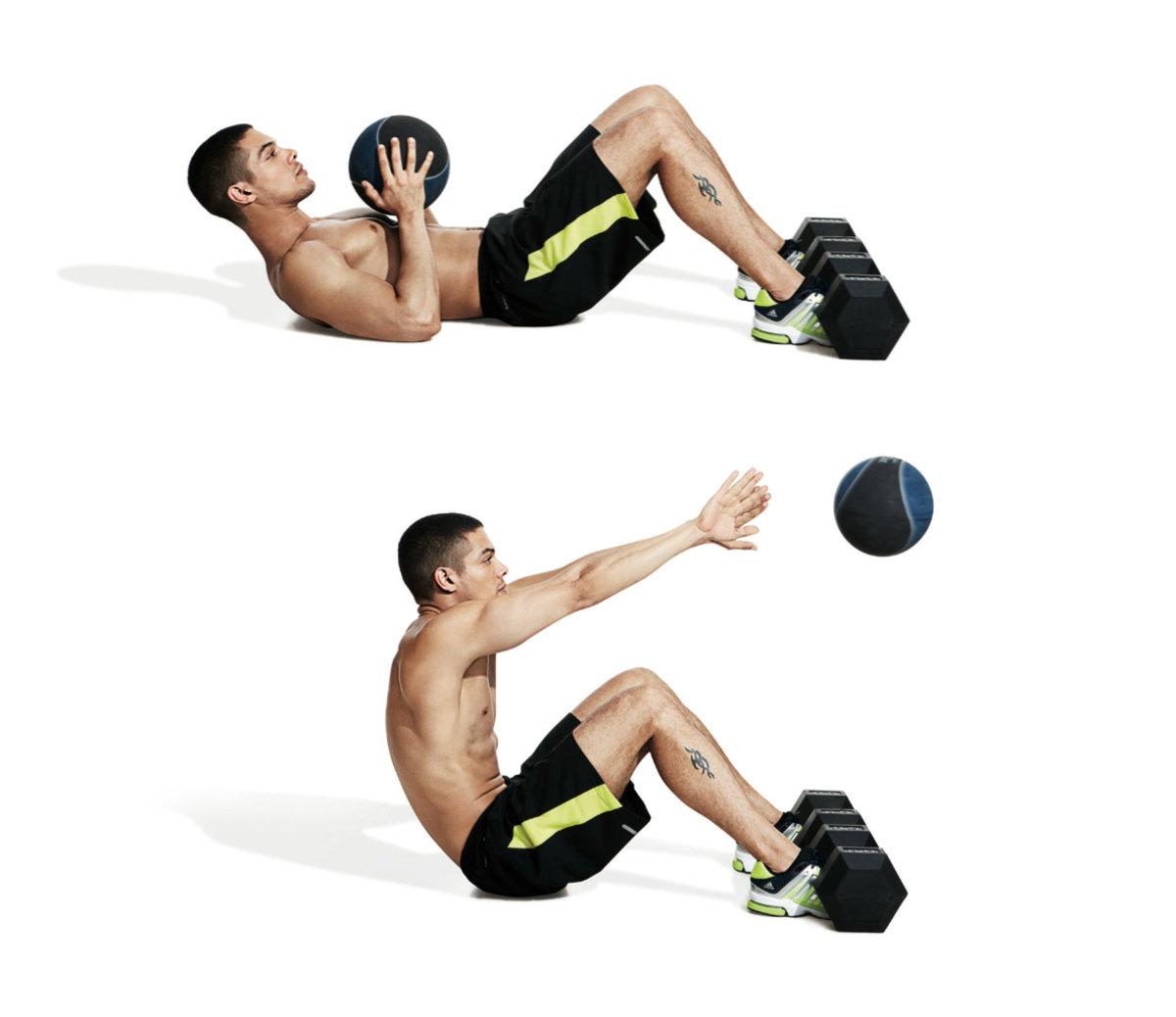 Medicine balls bring two main benefits for your body in the process of keeping fit. First of all, it helps burn fats in your body effectively. Secondly, it is a good method to aid in building muscles. There are many exercises to be made for these medicine balls. Just by getting used to them, you can learn a lot about how to keep fit with limited time, as you just have to use a part of the kit for practicing.
In this article, you will learn about a routine with medicine balls to save your time but still neutralize the calories intake. This routine combine a warm-up, a three-part circuit and a ladder finisher.
There are 3 rounds for the warm-up. With each exercise in the rounds, you need to repeat 10 reps and take no rest. Every round consists of 3 exercises: Ground to Overhead Press, Toe Taps, and Russian Twists.
Coming to the main part of the workout, you have to repeat each exercise as much as possible. There are two rounds for the circuit, and you have to finish three exercises in each round and continue with the second round without a rest. The exercises are alternating slams, Reverse Lunge with Rotation, and Table Top Situps.
The last step before completing the workout is the final circuit, with 3 exercises. For each you have to make two reps, 4 reps and 6 reps respectively. Three exercises for the last part include Overhead Slam, Med Ball/Jump Squat, and Mountain Climber.
Hope you successful with the workout routine for medicine balls.

---
---