Effects of Yoga on men
The common misconception among men today is that yoga is a soft discipline more suitable for women. In fact, men should also practice yoga because this sport has many benefits.
Men have better strength but flexible flexibility is inferior to women. Flexibility is a very important part of a healthy person. Even if men want to focus on strength training or endurance, this yoga should be added to the exercise program.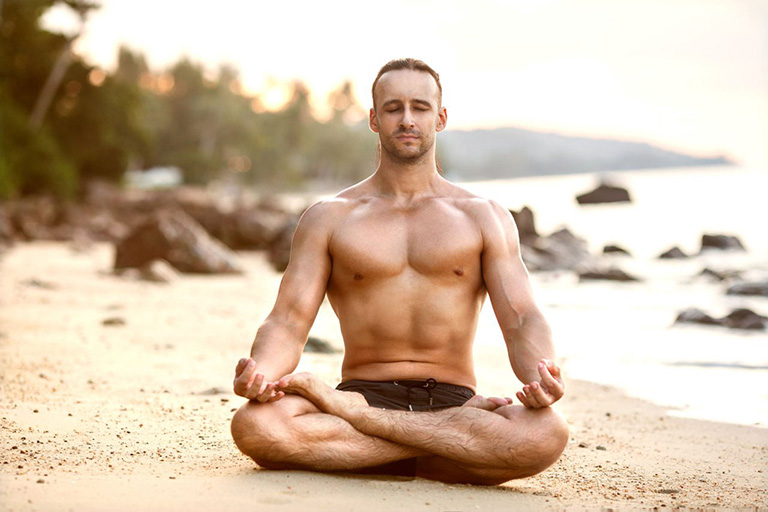 Doing yoga regularly helps young people out. Practitioners will have softness, lightness, agility, along with glowing skin as well as improve energy and creativity.
Using beauty products only looks attractive, youthful on the outside, and yoga really brings an improvement from the inside of the body for you. Practicing yoga helps the practitioner get youthful, naturally attractive.
The physical practice as well as the meditation of yoga improve all activities. Men are more likely to suffer from high blood pressure and lifestyle-related illnesses as well as muscle stiffness injuries.
Yoga can both help prevent and improve lifestyle-related diseases and stress. It prevents the negative effects of vibrant life on health. Men want to achieve excellent results at work.
Meditation of yoga not only helps you to discover but also maximize your ability. Yoga will help you to reveal and exploit your full potential.
Many men have a habit of working hard and then partying, gathering to relax. Alcohol affects not only our physical but also our mental health. Yoga is a tool to help us relax deeply, rest and recharge for work.
Whether you are an artist, athlete, professional or entrepreneur, focus is always needed. This discipline not only helps us balance our quality of life but also improves the quality of our activities. It's like we choose to relax like exercising, traveling, listening to music, reading books or dropping into the wild.
---
---